Warning
: Illegal string offset 'orderby' in
/var/www/heinesen.info/public_html/music/wp-content/plugins/custom-taxonomy-sort/custom-taxonomy-sort.php
on line
329
Warning
: Illegal string offset 'orderby' in
/var/www/heinesen.info/public_html/music/wp-content/plugins/custom-taxonomy-sort/custom-taxonomy-sort.php
on line
330
Warning
: Illegal string offset 'orderby' in
/var/www/heinesen.info/public_html/music/wp-content/plugins/custom-taxonomy-sort/custom-taxonomy-sort.php
on line
329
Warning
: Illegal string offset 'orderby' in
/var/www/heinesen.info/public_html/music/wp-content/plugins/custom-taxonomy-sort/custom-taxonomy-sort.php
on line
330
Warning
: Illegal string offset 'orderby' in
/var/www/heinesen.info/public_html/music/wp-content/plugins/custom-taxonomy-sort/custom-taxonomy-sort.php
on line
329
Warning
: Illegal string offset 'orderby' in
/var/www/heinesen.info/public_html/music/wp-content/plugins/custom-taxonomy-sort/custom-taxonomy-sort.php
on line
330
Strict Standards
: Non-static method WPAL2Facebook::Get_user_ID() should not be called statically in
/var/www/heinesen.info/public_html/music/wp-content/plugins/add-link-to-facebook/add-link-to-facebook-int.php
on line
1739
Strict Standards
: Non-static method WPAL2Facebook::Get_user_ID() should not be called statically in
/var/www/heinesen.info/public_html/music/wp-content/plugins/add-link-to-facebook/add-link-to-facebook-int.php
on line
1110
Strict Standards
: Non-static method WPAL2Facebook::Is_excluded_post_type() should not be called statically in
/var/www/heinesen.info/public_html/music/wp-content/plugins/add-link-to-facebook/add-link-to-facebook-int.php
on line
1111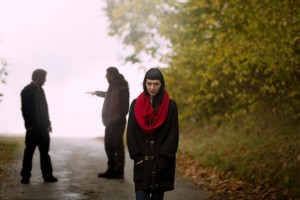 Valravn announces: We're breaking up.
They may, though, reform with a different lineup later. Here is their announcement:
Dear friends,
We haven't posted much lately, and now its time to inform you what happened and what will happen with Valravn.
At the end of 2012 we started working on a new album. We all had our best intentions but during the process Anna Katrin Eglistrød decided to leave the project, short after Juan Pino decided that it was time to leave as well.
The album will therefore not be finished. Nevertheless we will release 2 new songs from those sessions as digital download, we will soon come with more info on that!
It is not finished here though!
This summer Anna Katrin and Juan will play some Valravn farewell concerts.
In Germany and Russia the line up will include the string trio Sirenerne, 3 very talented girls from south of Denmark; the old Valravn repertoire will be rearranged for vocals, samples, percussion and strings.
In Holland previous members Martin Seeberg and Søren Hammerlund will join for an "early Valravn set".
Christopher Juul will not take part in these concerts but he will tour with Euzen and Maria Franz.
The Swedish folk musicians Anders Ådin and Jonas Bleckman, who joined the line up in 2012, will tour with their different projects.
We are very sorry that it turned out this way, but we will make our best to close this big chapter in the best way and move on.
The spirit of Valravn will continue, and we assure you that this is not the last you hear from us. Christopher will look at how to go on with the project after the summer.
We are extremely grateful for all your love and support, from all the musicians and partners involved as well as our beloved audience and fans. As they say: without you it couldn't have been possible.
All the best from Valravn
The summer dates:
22nd of June: Feuertanz Festival, Germany
11th of July: Voice of Nomads Festival, Ulan Ude, Russia
13th of July: World of Siberia Festival, Shushenskoe, Russia
2nd of August: Castlefest, Holland
8th of September: Festival Mediaval, Germany