Warning
: Illegal string offset 'orderby' in
/var/www/heinesen.info/public_html/music/wp-content/plugins/custom-taxonomy-sort/custom-taxonomy-sort.php
on line
329
Warning
: Illegal string offset 'orderby' in
/var/www/heinesen.info/public_html/music/wp-content/plugins/custom-taxonomy-sort/custom-taxonomy-sort.php
on line
330
Warning
: Illegal string offset 'orderby' in
/var/www/heinesen.info/public_html/music/wp-content/plugins/custom-taxonomy-sort/custom-taxonomy-sort.php
on line
329
Warning
: Illegal string offset 'orderby' in
/var/www/heinesen.info/public_html/music/wp-content/plugins/custom-taxonomy-sort/custom-taxonomy-sort.php
on line
330
Warning
: Illegal string offset 'orderby' in
/var/www/heinesen.info/public_html/music/wp-content/plugins/custom-taxonomy-sort/custom-taxonomy-sort.php
on line
329
Warning
: Illegal string offset 'orderby' in
/var/www/heinesen.info/public_html/music/wp-content/plugins/custom-taxonomy-sort/custom-taxonomy-sort.php
on line
330
Strict Standards
: Non-static method WPAL2Facebook::Get_user_ID() should not be called statically in
/var/www/heinesen.info/public_html/music/wp-content/plugins/add-link-to-facebook/add-link-to-facebook-int.php
on line
1739
Strict Standards
: Non-static method WPAL2Facebook::Get_user_ID() should not be called statically in
/var/www/heinesen.info/public_html/music/wp-content/plugins/add-link-to-facebook/add-link-to-facebook-int.php
on line
1110
Strict Standards
: Non-static method WPAL2Facebook::Is_excluded_post_type() should not be called statically in
/var/www/heinesen.info/public_html/music/wp-content/plugins/add-link-to-facebook/add-link-to-facebook-int.php
on line
1111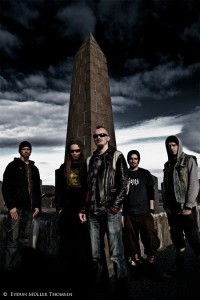 It´s official! SIC has won the Wacken Metal Battle Faroe Islands 2013!
Congratulations! MUSIC.fo wishes them the best of luck at the finals in Wacken.
The band has replaced two of the former members, which has raised questions. The bands reply on their Facebook page is:
"We've gotten a lot of questions since we posted "…with our new line-up…." Just to clarify things. Gudmar (Bass) and Frans (Guitar) have left the band. They wanted to go different directions in music, life and what not and everyone respects that and we wish them the very best of luck. They are still brothers and we wish them only the best in their new journey. No permanent replacements have been found yet, but as of now, Ísak Petersen from Synarchy, and Henning Jensen from Earth Divide will fill in the slots – both are killer musicians and we can't wait to get on stage with them!"
They obviously did a good job this evening. See you in Wacken, Germany!
Listen to SIC here: