Warning
: Illegal string offset 'orderby' in
/var/www/heinesen.info/public_html/music/wp-content/plugins/custom-taxonomy-sort/custom-taxonomy-sort.php
on line
329
Warning
: Illegal string offset 'orderby' in
/var/www/heinesen.info/public_html/music/wp-content/plugins/custom-taxonomy-sort/custom-taxonomy-sort.php
on line
330
Warning
: Illegal string offset 'orderby' in
/var/www/heinesen.info/public_html/music/wp-content/plugins/custom-taxonomy-sort/custom-taxonomy-sort.php
on line
329
Warning
: Illegal string offset 'orderby' in
/var/www/heinesen.info/public_html/music/wp-content/plugins/custom-taxonomy-sort/custom-taxonomy-sort.php
on line
330
Warning
: Illegal string offset 'orderby' in
/var/www/heinesen.info/public_html/music/wp-content/plugins/custom-taxonomy-sort/custom-taxonomy-sort.php
on line
329
Warning
: Illegal string offset 'orderby' in
/var/www/heinesen.info/public_html/music/wp-content/plugins/custom-taxonomy-sort/custom-taxonomy-sort.php
on line
330
Strict Standards
: Non-static method WPAL2Facebook::Get_user_ID() should not be called statically in
/var/www/heinesen.info/public_html/music/wp-content/plugins/add-link-to-facebook/add-link-to-facebook-int.php
on line
1739
Strict Standards
: Non-static method WPAL2Facebook::Get_user_ID() should not be called statically in
/var/www/heinesen.info/public_html/music/wp-content/plugins/add-link-to-facebook/add-link-to-facebook-int.php
on line
1110
Strict Standards
: Non-static method WPAL2Facebook::Is_excluded_post_type() should not be called statically in
/var/www/heinesen.info/public_html/music/wp-content/plugins/add-link-to-facebook/add-link-to-facebook-int.php
on line
1111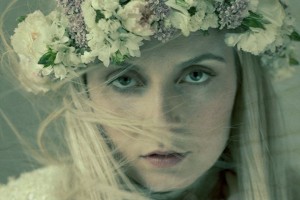 Faroese singer, Eivøe Pálsdóttir has been nominated to the Nordic Music Prize 2013.
The Nordic Music prize for creative and practical music was established in 1965 and was originally awarded every third year to a composer from one of the Nordic countries. Since 1990 the prize has been awarded every year alternately to a living composer and to individual artists or groups. In 1997 the autonomous territories, the Faroe Islands, Greenland and Åland were granted permission to make their own nominations for the prize.
The national members of the committee propose who should be considered as a recipient of the music prize. The autonomous territories can also submit proposals. Two nominations are submitted for each country and one each from the autonomous territories.
The decision on the prizewinner is made at the latest one month before the prize-giving ceremony. The Music Prize is usually awarded with the other Nordic prizes during the Nordic Council annual general assembly, the Session, in the autumn at a special ceremony.
The prize, which is administered by the Nordic House on the Faroe Islands is, like the prizes for literature, film and for nature and the environment, worth DKK 350,000 (approx 47,000 Euro).
Many well-known Nordic musicians and composers have won the prize throughout the years. Amongst those are the Norwegian-Sami singer Mari Boine, Icelandic singer Björk, trumpeter Palle Mikkelborg from Denmark, the Finnish composer Kaija Saariaho and the Swedish conductor Eric Ericsson.
Theme 2013
"The Nordic Council Music Prize 2013 will go to a small or large ensemble or an individual musician whose musical activity must be characterised as innovative and of a high artistic and technical standard. In making the assessment it is important to have continuity in the work as well as the work being regarded as innovative within its musical genre."
Read more at http://www.musikpris.org/