Warning
: Illegal string offset 'orderby' in
/var/www/heinesen.info/public_html/music/wp-content/plugins/custom-taxonomy-sort/custom-taxonomy-sort.php
on line
329
Warning
: Illegal string offset 'orderby' in
/var/www/heinesen.info/public_html/music/wp-content/plugins/custom-taxonomy-sort/custom-taxonomy-sort.php
on line
330
Warning
: Illegal string offset 'orderby' in
/var/www/heinesen.info/public_html/music/wp-content/plugins/custom-taxonomy-sort/custom-taxonomy-sort.php
on line
329
Warning
: Illegal string offset 'orderby' in
/var/www/heinesen.info/public_html/music/wp-content/plugins/custom-taxonomy-sort/custom-taxonomy-sort.php
on line
330
Warning
: Illegal string offset 'orderby' in
/var/www/heinesen.info/public_html/music/wp-content/plugins/custom-taxonomy-sort/custom-taxonomy-sort.php
on line
329
Warning
: Illegal string offset 'orderby' in
/var/www/heinesen.info/public_html/music/wp-content/plugins/custom-taxonomy-sort/custom-taxonomy-sort.php
on line
330
Warning
: Illegal string offset 'orderby' in
/var/www/heinesen.info/public_html/music/wp-content/plugins/custom-taxonomy-sort/custom-taxonomy-sort.php
on line
329
Warning
: Illegal string offset 'orderby' in
/var/www/heinesen.info/public_html/music/wp-content/plugins/custom-taxonomy-sort/custom-taxonomy-sort.php
on line
330
Warning
: Illegal string offset 'orderby' in
/var/www/heinesen.info/public_html/music/wp-content/plugins/custom-taxonomy-sort/custom-taxonomy-sort.php
on line
329
Warning
: Illegal string offset 'orderby' in
/var/www/heinesen.info/public_html/music/wp-content/plugins/custom-taxonomy-sort/custom-taxonomy-sort.php
on line
330
Strict Standards
: Non-static method WPAL2Facebook::Get_user_ID() should not be called statically in
/var/www/heinesen.info/public_html/music/wp-content/plugins/add-link-to-facebook/add-link-to-facebook-int.php
on line
1739
Strict Standards
: Non-static method WPAL2Facebook::Get_user_ID() should not be called statically in
/var/www/heinesen.info/public_html/music/wp-content/plugins/add-link-to-facebook/add-link-to-facebook-int.php
on line
1110
Strict Standards
: Non-static method WPAL2Facebook::Is_excluded_post_type() should not be called statically in
/var/www/heinesen.info/public_html/music/wp-content/plugins/add-link-to-facebook/add-link-to-facebook-int.php
on line
1111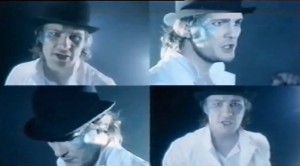 The official video for 'Brace Myself', taken from SAKARIS' debut album 'I Have Beautiful Eyes', was released February 13th, 2013.
The video is directed by Heiðrik á Heygum, produced by Eir Nolsøe and photographed by Rúni Friis Kjær. Lights were set by Hjalmar Holm.
Other roles were: Assistant Camera and Electrical Department: Kenneth Jørgensen, Lív Mortensen. Electrical accistan: Sjúrður Rubeksen. Visual Effects: Katrin Winther. Stylist: Ingerð Stenberg Jønsson. Choreographer: Búi Rouch. Make up: Make Up Store Faroe Islands. Band and dancers: Kristina Dahl Andreassen, Julia Jacobsen, Katrin V. S. Mortensen, Elsa Anna Mohr, Teitur Kass Abrahamsen, Sveinur Black, Henry á Fríðriksmørk, Brynjolfur á Heygum. BRACE MYSELF lights: Mikkjal Galan.
SAKARIS debut album:
"I Have Beautiful Eyes" is available on iTunes -http://itunes.apple.com/album/i-have-beautiful-eyes/id543357610?v0=9988&ign-mpt=uo%3D1
About SAKARIS' music
The music sends the listener straight into a happy computer universe where 16-bit is the dominant technology. SAKARIS mixes breathlessly playful pop with mournful and pessimistic lyrics, as if the Super Nintendo characters have left their adventurous worlds and have been struck by everyday reality and its problems, but have somehow kept the soundtrack music. Impatient, ironic, bright and nostalgic.