Warning
: Illegal string offset 'orderby' in
/var/www/heinesen.info/public_html/music/wp-content/plugins/custom-taxonomy-sort/custom-taxonomy-sort.php
on line
329
Warning
: Illegal string offset 'orderby' in
/var/www/heinesen.info/public_html/music/wp-content/plugins/custom-taxonomy-sort/custom-taxonomy-sort.php
on line
330
Warning
: Illegal string offset 'orderby' in
/var/www/heinesen.info/public_html/music/wp-content/plugins/custom-taxonomy-sort/custom-taxonomy-sort.php
on line
329
Warning
: Illegal string offset 'orderby' in
/var/www/heinesen.info/public_html/music/wp-content/plugins/custom-taxonomy-sort/custom-taxonomy-sort.php
on line
330
Warning
: Illegal string offset 'orderby' in
/var/www/heinesen.info/public_html/music/wp-content/plugins/custom-taxonomy-sort/custom-taxonomy-sort.php
on line
329
Warning
: Illegal string offset 'orderby' in
/var/www/heinesen.info/public_html/music/wp-content/plugins/custom-taxonomy-sort/custom-taxonomy-sort.php
on line
330
Warning
: Illegal string offset 'orderby' in
/var/www/heinesen.info/public_html/music/wp-content/plugins/custom-taxonomy-sort/custom-taxonomy-sort.php
on line
329
Warning
: Illegal string offset 'orderby' in
/var/www/heinesen.info/public_html/music/wp-content/plugins/custom-taxonomy-sort/custom-taxonomy-sort.php
on line
330
Warning
: Illegal string offset 'orderby' in
/var/www/heinesen.info/public_html/music/wp-content/plugins/custom-taxonomy-sort/custom-taxonomy-sort.php
on line
329
Warning
: Illegal string offset 'orderby' in
/var/www/heinesen.info/public_html/music/wp-content/plugins/custom-taxonomy-sort/custom-taxonomy-sort.php
on line
330
Strict Standards
: Non-static method WPAL2Facebook::Get_user_ID() should not be called statically in
/var/www/heinesen.info/public_html/music/wp-content/plugins/add-link-to-facebook/add-link-to-facebook-int.php
on line
1739
Strict Standards
: Non-static method WPAL2Facebook::Get_user_ID() should not be called statically in
/var/www/heinesen.info/public_html/music/wp-content/plugins/add-link-to-facebook/add-link-to-facebook-int.php
on line
1110
Strict Standards
: Non-static method WPAL2Facebook::Is_excluded_post_type() should not be called statically in
/var/www/heinesen.info/public_html/music/wp-content/plugins/add-link-to-facebook/add-link-to-facebook-int.php
on line
1111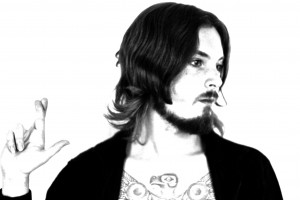 BENJAMIN live on tour in Germany:
13.02. München – Milla
14.02. Zürich – La Catrina 15.02. St.Gallen – Oya
16.02. Stuttgart – Café Galao
17.02. Bremen – Schwankhalle
19.02. Lübeck – Blauer Engel
20.02. Düsseldorf – Kassette
21.02. Osnabrück – Lagerhalle
22.02. Aachen – AZ
23.02. Leipzig – NBL
24.02. Chemnitz – Aaltra
04.05. Aarhus – SPOT Festival
07.05. Berlin – Das Hotel
10.05. Hamburg – Knust
Links to Benjamin sites:
www.facebook.com/officialbenjaminmusic
www.popup-records.de
Album available at I-tunes:
https://itunes.apple.com/gb/album/ghost-with-skin/id592795298
… and Amazon:
www.amazon.de/dp/B00AWLYBX4
Benjamin [Faroe Islands] / Ghost With Skin
- official music video -
New single taken from the album Ghost With Skin, released 25.01.2013 (popup-records) -
About Benjamin
Benjamin was born on the Faroe Islands. Benjamin started playing the violin at the age of 4. At the tender age of 6 he started playing the guitar and a few years later he discovered Rock 'N' Roll and since then he has never turned back. The raw nature and the intensity of the Faroese landscape have taken hold of Benjamin's blood and they seep through his veins and influence everything he does. The time spent living with an Indian tribe in the jungle of Paraguay spiritually transformed Benjamin into a Rock 'N' Roll Jesus.
About Benjamins music
When you listen to Benjamin's music, it is like being taken to a place you didn't know existed. At the same time, it's like you have always been there. Home. His music is strange and familiar at the same time. At first, you might think you know what it is, but as you keep looking, you find that it is not what it first seemed to be, but you can't stop staring. And listening.  Benjamin's music is very complete, as Benjamin is a complete artist. He has already written, recorded, performed, released and produced several records and is at this early stage already an established member of the musical elite on the Faroe Islands. Benjamin's music is as simple as it is diverse, as raw as it is pretty, as beautiful as it is scarred and as unsettling as it is sweet. Benjamin's music is heartfelt and true.