Warning
: Illegal string offset 'orderby' in
/var/www/heinesen.info/public_html/music/wp-content/plugins/custom-taxonomy-sort/custom-taxonomy-sort.php
on line
329
Warning
: Illegal string offset 'orderby' in
/var/www/heinesen.info/public_html/music/wp-content/plugins/custom-taxonomy-sort/custom-taxonomy-sort.php
on line
330
Warning
: Illegal string offset 'orderby' in
/var/www/heinesen.info/public_html/music/wp-content/plugins/custom-taxonomy-sort/custom-taxonomy-sort.php
on line
329
Warning
: Illegal string offset 'orderby' in
/var/www/heinesen.info/public_html/music/wp-content/plugins/custom-taxonomy-sort/custom-taxonomy-sort.php
on line
330
Warning
: Illegal string offset 'orderby' in
/var/www/heinesen.info/public_html/music/wp-content/plugins/custom-taxonomy-sort/custom-taxonomy-sort.php
on line
329
Warning
: Illegal string offset 'orderby' in
/var/www/heinesen.info/public_html/music/wp-content/plugins/custom-taxonomy-sort/custom-taxonomy-sort.php
on line
330
Strict Standards
: Non-static method WPAL2Facebook::Get_user_ID() should not be called statically in
/var/www/heinesen.info/public_html/music/wp-content/plugins/add-link-to-facebook/add-link-to-facebook-int.php
on line
1739
Strict Standards
: Non-static method WPAL2Facebook::Get_user_ID() should not be called statically in
/var/www/heinesen.info/public_html/music/wp-content/plugins/add-link-to-facebook/add-link-to-facebook-int.php
on line
1110
Strict Standards
: Non-static method WPAL2Facebook::Is_excluded_post_type() should not be called statically in
/var/www/heinesen.info/public_html/music/wp-content/plugins/add-link-to-facebook/add-link-to-facebook-int.php
on line
1111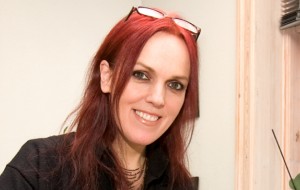 We're excited to announce that we, finally, are ready to launch the new portal to Faroese Music – MUSIC.fo. To get started, read  about our purpose with this site here. You can also read an introduction to recent Faroese music history here.
We believe MUSIC.fo's efforts to promote the Faroese music scene – in English – really has a chance of making a difference. The Faroe Islands have fostered an incredible amount of talented and skillful musicians. They deserve that more people notice them. We hope to inspire people around the world to embrace Faroese music and take it to their hearts. That is what drives us to do what we do, and that is why this portal is in English.
We also hope that Faroese musicians will help us in our efforts to help them attract an international audience by constantly keeping us updated with information about their music and performances, so many, many more will have the opportunity of getting to know all that surprisingly diverse and excellent music that pours out of these remote islands. The more people we are and the more information about Faroese music we can gather in one place, the merrier. That is what a portal is for. So get in touch, and let us – together – create the best music portal ever!
If you, the reader – at the present moment – aren't yet acquainted with Faroese music, we can promise you, that you have something to look forward to.

Welcome to MUSIC.fo!
All the best to y'all!
Elin Brimheim Heinesen, editor of MUSIC.fo
on behalf of the MUSIC.fo team 
P.S. If you want to support this initiative and make sure that you will keep reading this net magazine, please go to the page "Fundraising".